My name is Marilyn Wood and I have been an insurance agent for 30 years. I have met many clients over the years that were grandparents wanting to leave a legacy for their grandchildren.
One of my favorite stories that still warms my heart is about Robert and Kathleen, a couple I met early in my career. Robert and Kathleen were grandparents that lived in Miami, Florida. They had one daughter, Samantha, that lived in Oregon.
Samantha was married and gave birth to Jaden, their first grandchild. Due to complications during her pregnancy and delivery, doctors had advised Samantha not to have more children. Jaden was going to be the only grandchild of Robert and Kathleen.
Start a Whole Life Insurance Policy
Since Robert and Kathleen were already clients of mine, Kathleen called me about the possibility of designing a policy for little Jaden. She wanted to know about starting a Whole Life Insurance Policy for Jaden that would build cash value and provide dividends that could be used to purchase more Insurance in the future.
[Click to Enlarge]
I met with Robert and Kathleen at their home and started filling out the application. For some reason, I'm not sure why now, I asked Kathleen if she would like to write a note for Jaden to put in the folder. This wasn't anything big, just a sweet little card saying how excited they were that Jaden was in their lives and that they couldn't wait to meet him.
Leaving a Legacy of Love
Over the next couple of years, when I'd meet with Robert and Kathleen for their annual review, I'd ask if they would like to write another note. It became a little tradition and eventually, I would arrive and Kathleen would have several little notes and pictures to put in the folder.
These would be notes about Jaden losing his first tooth and his first haircut, then the first day of school. Robert would put funny little animal cards in the folder for his little "Buddy."
The folder acquired 15 years of notes, letters, and pictures. Most of the pictures were of Robert and Kathleen with Jaden.
Robert passed away when Jaden was 16 and Kathleen followed the next year.  Around the time Jaden turned 18, I had a family vacation planned in the Pacific Northwest.  I thought it might be time to convert Jaden's policy to an adult policy, so I reached out to Samantha.  We made arrangements to meet a few months later when I was there.
Sure, it was nice for me to finally meet Samantha and Jaden who I had heard so much about over the years.  But what was most heartwarming was the look of surprise on Jaden's face.
A Choice to Impact Future Generations
Robert and Kathleen had never told Samantha or Jaden about the policy. By now the cash value of the policy was nearly $100,000, the 7 year paid-up option meant that Robert and Kathleen had already built up the majority of the overfunded life insurance policy eleven years ago. The small $1,150 annual premium was covered by the dividend, so Jaden would not owe anything on the policy if he chose to stop paying premiums.
The death benefit of the policy was worth $1.2 million.  Jaden now had a life insurance policy that would financially secure his future, whatever he chose to do. To say how grateful he was to his grandparents would be an understatement. But the memories, all the letters, and funny jokes were priceless.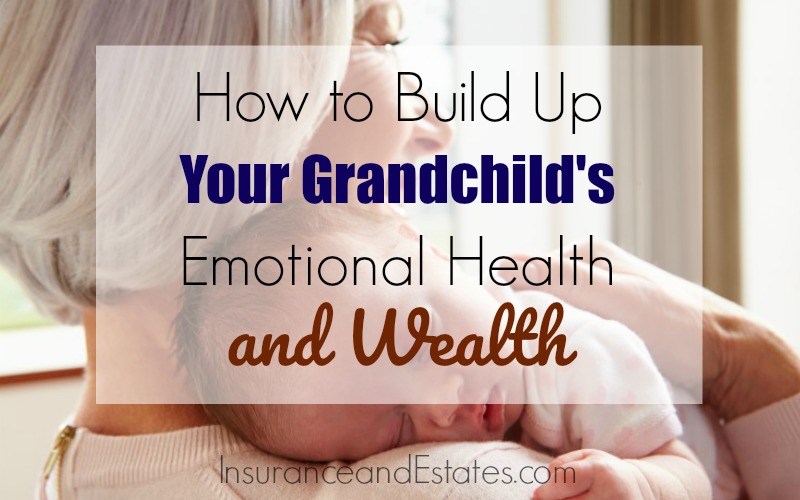 To this day, I still get teary-eyed. Jaden had his grandparents back. Later he went off to college, married, bought a house and had a family of his own. I still talk to him each year at our annual review and he always mentions his grandparents' folder.  Now he has started the same for his own children. Robert and Kathleen's legacy lives on.
Find the Right Insurance Product for your Needs
Here at InsuranceandEstates.com, we love to hear stories like Robert and Kathleen's. Creating a source for saving and financing Jaden's future is one of the smartest ways his grandparents could've prepared him for life's challenges.
Anyone can start a Whole Life Insurance Policy and with just one quick click you can learn how. It's easier then you think and you can start a policy with less than a $100 monthly investment.
Click here to set an appointment with one of our financial advisors to discover the best life insurance policy for you, custom built for your specific needs and goals.
InsuranceandEstates.com Wants to be Your Guide
My name is Steve Gibbs and I'm the founder of InsuranceandEstates.com. I'm incredibly passionate about equipping families for the future. Financial planning doesn't have to be complicated. With the right tools and commitment, you can rest easy in the knowledge that your future, and the future of your loved ones, is financially secure. Let the experts at Insurance and Estates show you how. Click here to set an appointment or give us a call at (877) 787-7558. We'd love to help you reach your financial goals.