When it comes to the top whole life insurance companies, participating whole life from mutual insurance companies, where the insurance company pays a dividend to participating policyholders, are the best whole life insurance companies available in the marketplace.
Additionally, a properly designed dividend paying whole life insurance policy focused on cash value growth is a great vehicle for creating wealth and leaving a legacy.
Don't believe it?
Well, stick around for awhile because in the following article covering the best whole life insurance companies we are going to cover the benefits of dividend-paying whole life insurance and dispel the lies surrounding this amazing insurance product and savings vehicle.
Now, if you're considering cash value life insurance for any number of reasons, you're bound to ask at some point who are the top 10 best whole life insurance companies before you pursue an individual policy.
The good news is we will provide our top 10 dividend paying whole life insurance companies below.
Just know that…
In the world of the best whole life insurance companies, there are a number of highly rated insurance companies with an impressive history for paying life insurance dividends and offering rock solid performance even through the worst economic crises in our nation's history (i.e. the Great Depression).
At Insurance and Estates, we prioritize using cash value life insurance for wealth building (using strategies such as infinite banking) as coined in our Strategic Self Banking method where the focus is on using life insurance as a foundation for your wealth building journey.
So, our evaluation of the best dividend paying whole life insurance companies tends to FAVOR those companies that offer maximum cash value accumulation through additional riders, such as paid-up additions.
The purpose of maximizing cash value growth in a whole life policy for wealth building is to allow the policy owner to:
Take loans against the cash value to purchase other assets and/or recapture debt from expenses, while the cash value continues to grow SIMULTANEOUSLY in the policy through tax advantaged accumulation.
Create a "Safe Bucket", which acts as the foundation for your wealth building journey.
Allows true compound interest growth in a tax deferred environment for maximal growth.
To set the stage for this Top 10 guide…
Our goal is that this guide will offer you some insight about what to look for when shopping whole life insurance companies for the purpose of obtaining a superior tax advantaged asset and noting those dividend whole life companies that tend to outshine the others.

Want Free instant help with selecting the Dividend Paying Whole Life Insurance Company and Policy that is best for you?
Click the button underneath the video below to

COMPLETE A SHORT QUESTIONNAIRE

and schedule a call with Whole Life Expert Barry Brooksby.
What is Dividend Paying Whole Life Insurance?
Safe Bucket
Whole life insurance provides a "safe bucket" due to the guarantees provided. The guarantees offered with whole life policies are a guaranteed level premium, guaranteed death benefit for your entire life and guaranteed cash value accumulation.
However, participating whole life policies take it one step further.
Dividend paying whole life insurance is a permanent life insurance policy where the insurance provider offers a return of premium to the policy owner in the form of a dividend.
As noted, not all life insurance offers dividends. Permanent life insurance that pays dividends is exclusive to whole life.
Dividends are NOT guaranteed but most companies offering these types of life insurance policies have paid dividends consistently for the last 100+ years.
This type of dividend paying coverage is also referred to as participating whole life insurance because the policy owner is participating in the insurance company's profits.
In the remaining article we will be alternating between using the word participating and dividend paying whole life.
So just know that when we do we are referring to the same product. We will also try and provide life insurance dividend history comparison for companies where the data is available, for a dividend rates comparison.
Basic Definitions
One last thing to mention. With life insurance, there are some key players.
The owner of the policy, the company, the insured and the beneficiary.
The owner is often, but not always the insured.
The policy is a legal contract between the owner and the company.
The insurance company pays out a lump sum death benefit to the beneficiary of the policy upon the death of the insured.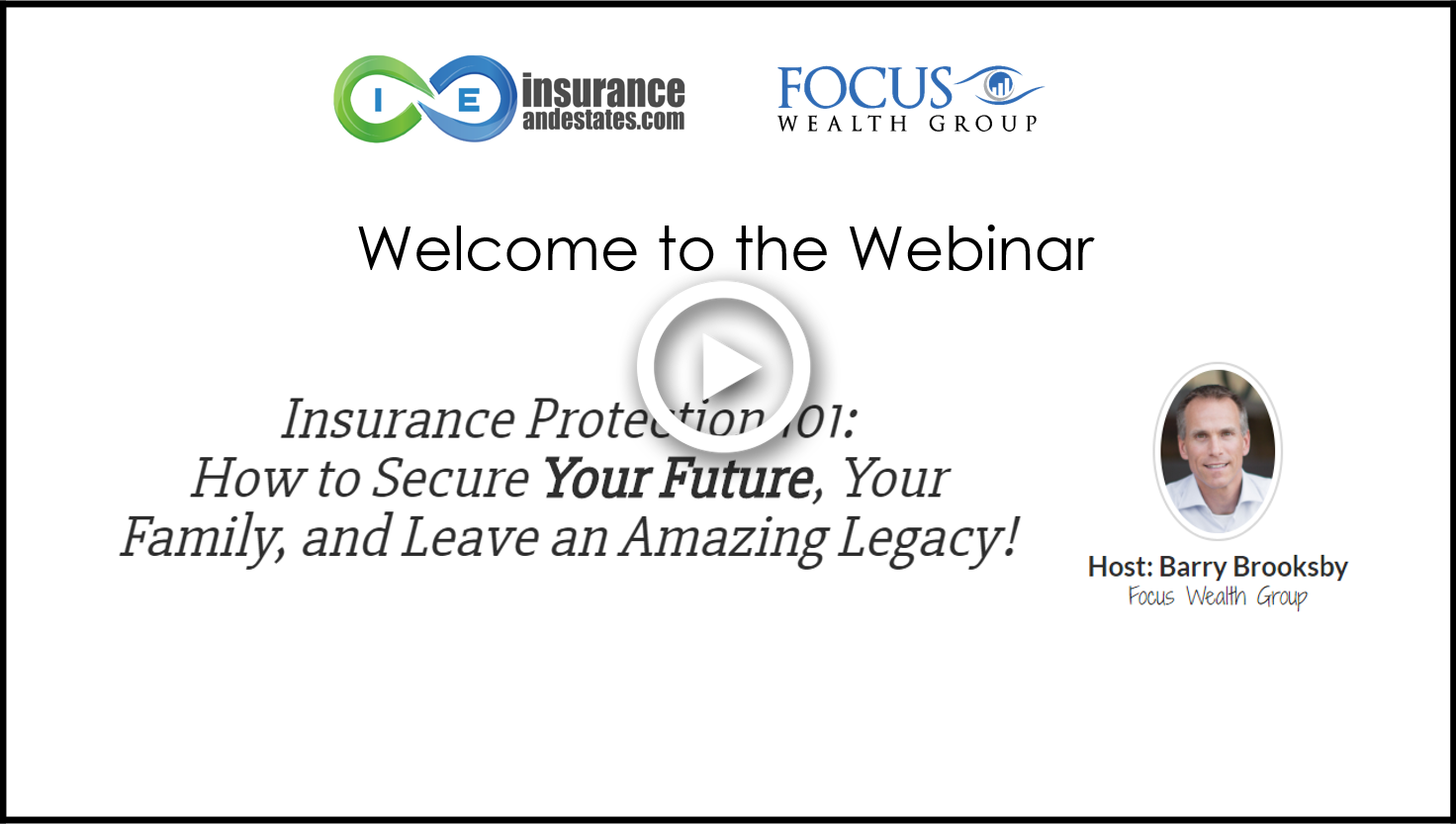 In the following article we will refer to the owner and insured as "you" in order to make this a more pleasurable read.
OK, now on to the criteria we used to make out our top dividend paying whole life insurance companies list.
The Criteria We Used to Determine the Top 10 Best Whole Life Policies
Although many of the the companies listed are among the largest life insurance companies, that was not a criteria we used in determining who to put in our list. Rather, our chosen criteria for reviewing our Top 10 Best whole life companies list is as follows.
Criteria 1 – Mutual Company vs. Stock Company
According to Kiplinger's Personal Finance Magazine, when seeking cash value life insurance, "a mutual company is usually your best bet."(1)
The reason that a mutual insurance company is preferred vs a stock company is that the policy holder is a "member" in a mutual company who "participates" in the insurance provider's investment gains and skill in selecting risk, as opposed to non-participating whole life insurance coverage from a stock company, where there are typically no dividends.
As a participant, the policy holder in a mutual life insurance company receives tax free dividends on the cash value, which is not income but rather a return of premiums.
Let us emphasize this point…
The payment of dividends to policy holders offers significant tax advantages for cash value growth because the dividends are not taxable as income but are viewed under current tax laws as overpaid premiums being refunded to policy holders.
Because this tax favored environment exclusive to participating whole life insurance policies, is a key advantage, you understand why we tend to prefer mutual companies in our best whole life insurance companies list.
A related reason why a mutual life insurance company is preferable is because excess profits are NOT used for purposes that do not benefit the policy holders, such as large executive bonuses, which might pose a conflict if you are with a stock company. So, a mutual company eliminates this possible conflict.
Finally, the largest mutual life insurers have an AA+ rating. In contrast, the largest stock (i.e. public) companies are two ratings lower with an AA- rating.
From 2008 to 2014, publicly traded insurers increased life insurance assets 1.9% a year on average, compared to 6.6% on average for mutual life insurers. (2).
Criteria 2 – Performance History

(cash value accumulation, dividend payments, loan rates)
Our top 10 best dividend paying whole life insurance companies have a solid track record for paying dividends, as we believe that this is key to providing a reliable expectation for guaranteed and potential high cash value growth.
Life insurance dividends are a key ingredient that helps your policy's performance. You cash value remains untouched allowing true compound growth over the long term, thanks to a guaranteed interest rate and dividends.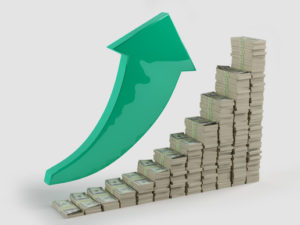 Here, we emphasize that the dividends are NOT guaranteed, and this fact is trumpeted often by the critics of whole life insurance.
To this we say…fine…and yet based upon history, our selected whole life insurance companies have a solid track record of continuing to pay dividends through all kinds of economic conditions and cycles, including the Great Depression and Great Recession.
Many of the best whole life companies have paid consistent dividends year in and year out for over 100 years.
Velocity of Money
We believe in the velocity of money and have found whole life to be a great "home base" for your money when it is not in use, with easy access to keep it moving when the time is ripe.
Your money in your policy is best accessed via life insurance loans. But for loans to be most effective, loan interest rates must be taken into account.
When designing a whole life policy the cost of loans vs ongoing dividend rates is a key focus because the goal is often to keep a desirable "arbitrage" on your loan rate and the asset you use your loan to purchase.
Once again, this is all about using whole life insurance for infinite banking, so please read up on the subject by visiting our infinite banking pros and cons article.
Criteria 3 – Stability

(company history, reliability)
Our top 10 best dividend paying whole life insurance companies have a solid track record for stability as we believe this is essential to maximize your "safe investment bucket".
So we're only focusing on well established mutual whole life insurance companies with solid financial strength and a top credit rating.
We're using A.M. Best's ratings as a benchmark when comparing companies…just our preference, although you're welcome to check your rating index of choice (Fitch, Moody's or Standard & Poor's). A.M. Best ratings range from A++ at the top to D- at the bottom.(3)
Click the following to read more on the highest rated life insurance companies.
Criteria 4 – Flexibility

(products, design, convertibility, options for paid up additions)
Simply put, some companies are more flexible than other when it comes to premium design, paid-up additions and structuring a policy that suits your goals.
For our purposes, flexibility refers to both the availability of various riders, flexibility in allowing for paid-up additional insurance AND other ways of accommodating those seeking to maximize cash value accumulation.
At the end of the day, one HUGE factor is how accommodating the insurance company is with you maximizing your policy to build wealth.
Some insurers appear like good candidates but fail the test because of rigid "rules" that prevent you from utilizing your policy to its fullest potential.
We have chosen to avoid those providers and rather focus on insurers that do their best to help you, the insured, whenever possible.
Criteria 5 – Overall Suitability

(for strategic purposes, infinite banking, conduit wealth building)
This is where we tabulate our results and select the TOP 10 best dividend paying permanent life insurance companies . A few notes about our criteria prior to unveiling our TOP 10 list…
We didn't include direct recognition VS non-direct recognition companies in our overall criteria for a couple of reasons.
This distinction refers to whether policy loans will negatively impact the dividend rate that is being paid on the policy cash value, and of course, taking policy loans are a major aspect of insurance policy growth in the infinite banking world. It simply means that the policy will continue perform normally, including the payment of dividends at FULL rates, regardless of the amount policy loans owed.
Although non-direct recognition companies tend to hold great reverence in the infinite banking world as opposed to direct recognition companies, we've found that many direct recognition companies have a record of solid performance EVEN where infinite banking strategies are used.
Our other reason for not pitting non-direct vs direct recognition companies against each other is simply that our review of the best cash value whole life insurance companies is NOT strictly based on cash value accumulation.
If YOUR EMPHASIS is simply to gain a permanent death benefit while building cash value without implementing a personal banking and financing strategy, or even if it is a bit of both, your specific circumstances may dictate that a direct recognition company is the best choice.
It is also worth mentioning that our top whole life insurance companies for building cash value are all licensed to sell whole life insurance policies in at least 40 of the 50 states.
So without further delay, our ten BEST participating whole life insurance companies. Please note, the accompanying brief review follows in alphabetical order.

Best Dividend Paying Cash Value Whole Life Insurance Companies
American United Life (AUL)

AUL is a solid mutual company (A+ rating with A.M. Best) and otherwise made our top 10 list because it is a "non-direct recognition" company that offers a lot of flexibility with its paid up additions rider option on their whole life policy.
American United Life also offers what is called a declining paid up additions load and this means that folks can ease off the amount of paid up additions being paid. However, this can backfire because if people ease off of paid up addition, this can undermine their strategy of accruing cash value.
Indexed Dividend Crediting Option (IDO) Rider – Legacy and Legacy 121 policyholders can participate in market moves earning up to double their dividend, without sacrificing whole life guarantees.
AUL plans on paying out over $31 million in dividend payments for 2021. Source.
For more on this member of our best whole life insurance companies, please check out our American United Life review.
Ameritas
Ameritas was founded in 1887 and is a direct recognition life insurance company that has received some notoriety in the infinite banking realm. They offer a fair product for wealth building strategies focusing on cash accumulation and are a good company with a stable outlook (A rating with A.M. Best).
Ameritas made our list because they are a mutual company that has a strong track record of dividends and steady growth despite their direct recognition status.
Ameritas Growth Whole Life is limited pay life insurance that allows the policy to be fully funded in 10 years. You can add a flexible paid up rider to rapidly increase cash value growth.
For more on this member of our top 10 whole life insurance companies, please check out our Ameritas Life review.
Foresters
Foresters Financial offers one of the only participating no medical exam whole life insurance policies in the industry. You can get up to $400,000 20-Pay or Paid-Up at 100 whole life insurance without an exam.
Foresters Financial boasts an A rating with A.M. Best and is an innovator in the world of life insurance underwriting.
With a guaranteed insurability rider option, this policy must be considered when reviewing the best participating whole life insurance companies.
Foresters average dividend interest rate has remained above 6% for the past 15 years, coming in at a fantastic 6.23% for 2018.
For more on this member of our best whole life insurance policies, please stop by our Foresters Financial review.
Guardian
The Guardian is an extremely solid rated company (A++ superior Best), and also direct recognition, but one that is committed to the concept of treating whole life insurance as an asset.
Guardian promotes a type of infinite banking strategy among their agents, and even though they are direct recognition company, their direct recognition status hasn't appeared to affect policy performance very much.
When it comes to accumulating cash value, Guardian's 10 pay limited pay life insurance product is apparently their strongest offering and it must be structured properly (blended with paid up additions).
We have been advised, and pass this along to you, to watch their career agents closely if you work with them, because some tend to prefer the much less advantageous Guardian L-99 product.
It is worth mentioning that Guardian also has excellent customer service ratings AND gets extra points for flexibility because they offer many options for premium payment models.
For 2021, Guardian has announced a $1.05 billion dividend payment, with a dividend interest rate of 5.65%. Source.
For more on this member of our best dividend paying whole life insurance companies, please check out our Guardian Life review.

Lafayette Life
Lafayette Life is another non-direct recognition company that has captured a good segment of the infinite banking zealots. Among the reason for this company's popularity are its non-direct recognition status, sound business rating (A+ A.M. Best rating) and solid track record of performance.
For us, this company doesn't stand out like some of the other but nothing bad to say here either.
Lafayette Life's dividend rate for 2020 is 5.3% on a total dividend payout of over $67 million.
For more on this member of our best whole life insurance companies, please stop by our Lafayette Life review.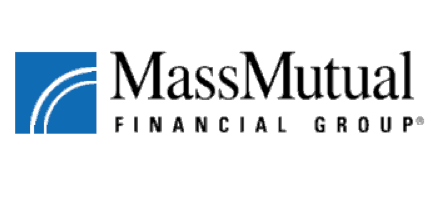 MassMutual
MassMutual is a behemoth in the whole life insurance market and lingers among the top choices for all kinds of reasons which include cash value accumulation and wealth building.
MassMutual is a mutual company that is consistently among the top performers in the very important category of the history of payment of dividends. Massmutual's whole life insurance dividend history is superb, with its 2018 dividend rate at 6.40%. And the company recently announced an estimated 2021 dividend payout of $1.7 billion, with a dividend payment of 6%. Source.
They offer a solid model for paid up additions and their 10 pay product is also very effective for maximizing cash value growth.
MassMutual also wins the coveted A.M. Best rating of A++ Superior, and makes the cut as an overall suitable whole life insurance product for anything from wealth building to securing a permanent death benefit.
It should be noted that MassMutual's convertible term life insurance can be converted to whole life down the road. So if you are considering permanent coverage but whole life insurance quotes have you hesitant to commit, consider buying a term life policy from one of the top mutual insurance companies so you can convert to one of their top permanent policies.
Finally, MassMutual is one of the best long-term care insurance companies available. You can choose either a pure stand alone LTCi policy or a hybrid LTC insurance policy.
For more on this top whole life insurance company, check out our MassMutual review.

Minnesota Life
Minnesota Life is part of the Securian Financial Group, Inc., a holding company in which Minnesota Life is the largest of its affiliates.
The A.M. Best rating for Minnesota Life, via its parent company Securian Financial Group, Inc., is A+.
Minnesota Life offers two primary whole life policies. One is focused primarily on death benefit protection. The other is focused more on cash value growth.
Minnesota Life offers participating whole life insurance. The company has a solid dividend payout history, with its dividend rate coming in close to the top of the pack among the best dividend paying whole life policies available.
For more on this highly ranked best whole life insurance company, please check out our review of Minnesota Life Insurance Company.
Mutual Trust
Mutual Trust Life Insurance Company has been around since 1904. The company markets itself as "The Whole Life Company," and is a top mutual company providing participating life insurance.
It has provided a dividend on its participating life insurance for over 100 years.
Mutual Trust has an A rating from A.M. Best.
Its Horizon line of whole life products include Horizon Value, Horizon Guarantee, Horizon Blend and Horizon Legacy.
The company offers two different paid up additions riders, term rider, waiver of premium and a guaranteed purchase option.
For more, please visit our Mutual Trust review.
New York Life
New York Life is the largest mutual company in the United States AND one of the largest life insurers in the world. It thus goes without saying that this company has a few things figured out.
They rank number 61 on the Forbes 100 list and are A++ rated by A.M. Best.
The training and sales force at this company is top notch and their agents are highly trained in the advance (high net worth) markets. It is worth mentioning that their agents are captive, meaning they will tend to promote their own products first, with a common reluctance to offer other company's products as options.
In 2021, New York Life expects to pay participating policyholders a dividend payout of $1.8 billion, marking the 167th consecutive year the company has paid policy owners a dividend, dating back to 1854.Source.

For more on this member of our best whole life insurance companies, please check out our review of New York Life Whole Life Insurance.
PennMutual
PennMutual is another solid mutual company (A+ by A.M. Best) and gets very high marks in a number of areas, while also ranking as one of our top infinite banking companies.
They are a direct recognition company, and yet the company's whole life policy illustration and their track record of policy performance for cash accumulation is exceptional.
They ALSO score among the highest on our list for flexibility in paid up additions payment options.
Penn Mutual offers an advantageous waiver of monthly deductions rider for ages 0-55, that kicks in after a 4 month waiting period if you suffer a long-term disability. The waiver provides that, if you suffer a disability before age 60, policy premiums are waived.
Another interesting thing about this company is that their sales data reveals a large following of independent brokers as opposed to some of our other choices who operating largely through a captive sales force.
Another benefit of Penn Mutual is that most newly issued permanent policies include a living benefit chronic illness rider. The rider allows your death benefit to be accelerated to help you cover the costs of long-term care services.
Penn Mutual has had a stellar dividend interest rate in recent history versus its peers, with a 6.34% rate from 2009 – 2018, and 6.10% for 2019-2020.
For 2021, Penn Mutual is set to payout of $105 million to eligible policyholders with a dividend interest rate of 5.75%.
For more on this dividend paying whole life insurance company, please check out Penn Mutual review.
Honorable Mentions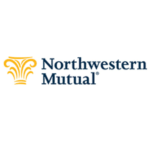 Northwestern Mutual is the current reigning champion as the highest rated life insurance company in the U.S. (A++ superior by A.M. Best) that is extremely committed to maintaining financial strength.
This is reflected to their whole life products, which are best summarized as nothing too flashy but dependable with a solid track record of gains and dividend payment. They also, like Guardian, have a commitment to excellent customer service.
In 2021, the company announced a $6.2 billion dividend payment with an interest payment of 5%,
For us, Northwestern Mutual is a non-starter because the company only allows captive agents to write policies.
For more on this highest rated whole life insurance company, please check out our review of Northwestern Mutual Life Insurance.
MetLife is a "de-mutualized" stock company, putting it in the very minority position as our lone stock company among the mutuals.
Its rating for its life insurance subsidiaries is A+ with A.M. Best, and we consider MetLife in the running for dividend paying whole life insurance despite the fact that it isn't a mutual company for a few reasons.
First, despite having de-mutualized, they've shown a strong interest in staying competitive in the dividend paying whole life market. Years ago, they introduced a number of Promise Whole Life products with the apparent intent to beat Northwestern Mutual on price.
Then, around 2013, MetLife revealed a number of products that were actually focused on cash performance and shortened payment terms. These products appear to be solid performing income generators.
Their products, such as paid up 65 AND 10 pay are solid, although perhaps not as flexible with respect to design features as some of our TOP 10 choices above.
In 2017, MetLife's dividend rate on its Promise Whole Life was 4.70%, down from 5% in 2016.
Ohio National
Update: As of March 2021, Ohio National announced plans to demutalize the company. As a result, we will no longer recommend Ohio National as a top company. Source.
Ohio National is a solid mutual company (A+ by A.M. Best) that has consistently gained high recognition as a strong contender for offering policies that foster cash accumulation.
Although they are a non-direct recognition company, in recent years they've been edged out by some of our other choices for a few reasons. They seem to lack some flexibility for paid up addition, although they may claim otherwise.
Another apparent issue is that, similar to Guardian, many of the agents promote certain whole life products that may not be as advantageous for cash accumulation as some of their other products.
We suggest that it is important to do your homework when looking at their offerings in order to discern the best product to meet your goals.
In 2021, Ohio National plans on paying out around $100 million in dividends with a 4.7% dividend rate. Source.
For more on this member of our best whole life insurance, please visit our Ohio National review.

Assurity is another mutual organization offering participating whole life insurance. One of the distinct advantages with Assurity's LifeScape whole life insurance is that it offers some great riders, such as:
Monthly Disability Income Rider which pays you $300 to $3,000 if you become totally disabled.
Critical Illness Benefit Rider which pays you a lump sum from $20,000 to $150,000 if you suffer from a qualifying major illness such as hearth attack, stroke or cancer.
Assurity paid $17.4 Million in dividends to participating policyholders in 2015.
Probably the one disadvantage of Assurity is its lower A.M. Best rating of A-.
For more info on this whole life insurance company, please visit our Assurity Life Insurance review.

Whole Life Insurance Rates
Inevitably, the question of how much does whole life insurance cost comes up. Our focus on these top whole life insurance companies is on the cash accumulation feature, more so than the death benefit.
We target high cash surrender values in the early going so you can utilize the policy's cash value for other financial endeavors. As a result, the best whole life insurance rates are not achieved when you compare a cash value focused policy vs a death benefit focused policy.
If you want to find cheap whole life insurance premiums we can help you there. Just know that the lower the whole life insurance premiums the lower the cash value accumulation growth in the early years.
And if you are concerned about having a large death benefit, but wary of the high price tag, you can always supplement your life insurance death benefit coverage with a term life rider. In doing so, you lock into a valuable cash value whole life policy, that allows the cash value to "catch up" with the death benefit.
Take note, you can get a whole life insurance illustration that will provide you with more accurate numbers. Simply give us a call for your personalized illustration.
Whole Life Insurance Dividends Chart
Our whole life dividend chart information is gathered from public sources we deem reliable. However, we do not guarantee the accuracy of the information provided.
Best Whole Life Insurance Pros and Cons
You can check out our article covering whole life insurance pros and cons. A brief snapshot is provided below.
Best Whole Life Insurance Pros
Guaranteed Death Benefit
Guaranteed Cash Value Growth
Guaranteed Fixed Premium
Dividends Payments

Paid Up Additions
Increase Long-Term Care Benefit

Tax Advantaged Asset
Non-Correlated Asset
Best Whole Life Insurance Cons
Initially More Expensive than Term Life
Proper Design is Essential
Best Dividend Whole Life Insurance Conclusion
And there you go, our Top 10 best dividend paying whole life insurance companies list with reviews.
Anyone of these companies offers a fantastic "home base" from which to operate your financial foundation from. Having a stable environment, free from the ebbs and flows of the stock market, is a great way to put your emotions in check and make logical, coherent financial decisions.
And who knows, perhaps in the next major market downturn you will choose to take out a policy loan from your stable home base and use it to invest in depressed assets, such as dividend producing stocks or cash flow real estate.
But the point not to be missed is this—with dividend paying whole life insurance, you have a stable financial foundation from which to make your financial decisions. The value of such a product is incalculable.
Next Steps
We hope our article has been informative and serves as useful guide in your search for the right participating whole life policy. For more insight concerning any or all of our above choices OR for feedback on any whole life insurance coverage concern, please feel free to contact us today for a complimentary strategy session.