The Modified Endowment Contract (MEC) can be your worst enemy, or your best friend. If we look at what it is, how to avoid it if necessary, and how to use it when needed, we'll be much more capable of keeping our cash value life insurance policies working for us in a powerful way.
Modified Endowment Contract (MEC)


At I&E, we do not subscribe to the idea that there is one plan or product that fits all. In fact, there are so many nuances involved in wealth building and asset protection that we typically create a unique plan for each and every client that differs in one way or another.
---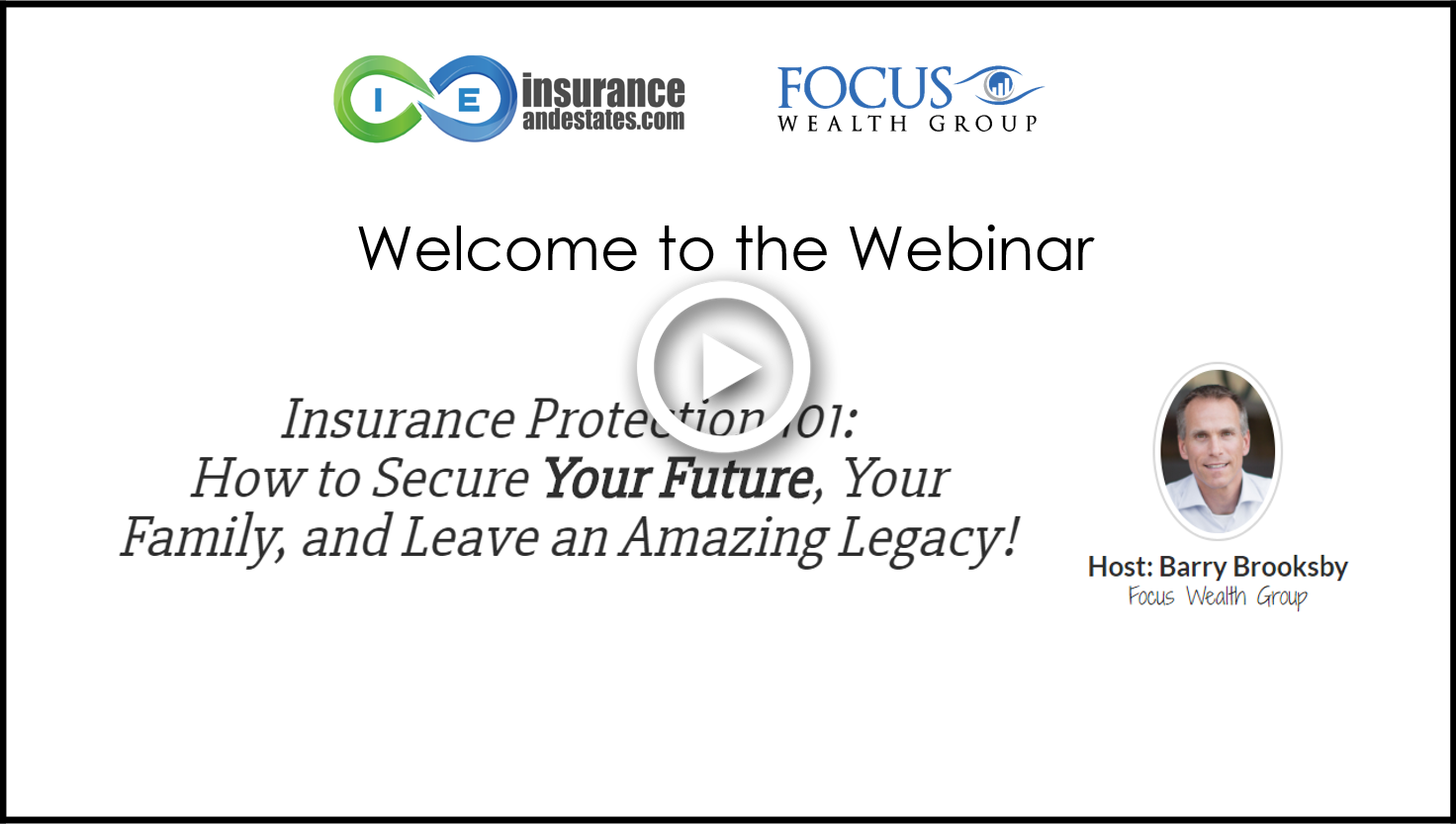 MEC Life Insurance Rates
The following MEC life insurance rates are for informational purposes only and must be qualified for. Rates are from A rated carriers and above for a preferred plus male at the age shown. The dollar figure represents how much one-time payment is required to qualify for the corresponding initial death benefit.
| Age | $15,000 | $25,000 | $50,000 | $100,000 |
| --- | --- | --- | --- | --- |
| 40 | $43,577 | $72,921 | $155,927 | $312,324 |
| 45 | $37,790 | $62,238 | $135,223 | $270,853 |
| 50 | $32,920 | $55,089 | $117,796 | $235,976 |
| 55 | $28,780 | $48,161 | $102,983 | $206,276 |
| 60 | $25,369 | $42,453 | $85,163 | $181,830 |
| 65 | $21,484 | $37,776 | $75,781 | $161,797 |
| 70 | $18,411 | $33,996 | $68,197 | $145,607 |
Since these are whole life insurance rates, the death benefit will increase over time.
A brief history on the MEC
Do you remember the 80's? Star Wars and Indiana Jones blew our minds. Glam bands with big hair rocked our television sets via the new MTV. And interest rates were approaching 20%.
For just a minute imagine yourself in 1981 with $100,000 to invest. You could buy a 10 year government backed bond for 12%, you could invest in the stock market, or you could choose to take advantage of a permanent life insurance policy.
You'd have to qualify for the life insurance contract, but if you did, you'd find that your returns were competitive with other types of investments of the day. And then you would find out that the policy was not only competitive, but almost too good to be true!
Why? Well simply put, almost all other types of investment were taxable. If you gained money, the money you gained was taxed.
However, permanent life insurance policies are not taxed like other types of investments and this includes the various types of permanent life insurance policies such as
So. you could put your $100,000 into a $500,000 permanent life insurance policy, and gain 10% a year for a couple years. Then you could withdraw or take a loan against your investment gain, without paying taxes.
Anyone that wanted to invest in a permanent life insurance policy in the 80's could do so in just about any amount they wanted. Sit back and watch your cash value life insurance grow and grow at a tremendous rate. And then withdraw (up to your basis) or take out a loan against it, tax free!
The reason this was possible is because life insurance policies aren't typically taxed. So policyholders could insure themselves with one giant lump sum payment, as in my example above.
Or they could pay large premium payments that far exceeded the cost of insurance, in order to quickly grow the cash value.
Either way they were enjoying the tax shelter status of life insurance policies in a way that the government hadn't anticipated.
TAMRA
Things that are too good to be true often don't last very long. That was the case for these policies back in the 80's. Our government got wind of how people were avoiding taxation by investing large sums in small insurance policies.
As a result, congress passed a few different acts to squash these tax shelters, and prevent people from using life insurance policies as a short term savings vehicle. The last of these acts was called the Technical and Miscellaneous Revenue Act of 1988 (TAMRA). This act is what created the Modified Endowment Contract and the rules that govern what policies are considered to be a MEC.
TAMRA created three criteria for life insurance policies becoming a MEC. The criteria is as follows:
The policy was entered into after June 20, 1988.
The policy meets the statutory definition of a life insurance contract.
The policy must fail to meet the 7-pay test.
The first criteria and the second criteria are pretty self explanatory. You can quickly determine when your policy was written, and you probably know if it's a life insurance policy or not. But before we address the 7-pay test, we need to mention IRC 7702.
IRC Section 7702
Congress decided that it should discourage the use of life insurance for tax avoidance.
As a result, under IRC section 7702 Congress passed legislation that created limits on the amount of money that can be put into a life insurance policy in a set period of time.
If you exceed those limits then the policy becomes a Modified Endowment Contract.
So what is the 7-pay test criteria?
I'm so glad that insurance people give things names that help explain what they are instead of naming it after the people that invented it or created it (like Braxton Hicks contractions for example – can't we just call them premature contractions and make it easy on everyone involved?).
A policy will fail the 7-pay test if the premiums paid by the policyholder will exceed the amount of premiums required to cause the policy to be paid up within 7 years. Get it? 7 years. What you pay. The 7-pay test.
Insurance companies use the 7 pay test for life insurance contracts in a couple of instances.
The first instance would be to test the total premium payments in the first seven years of the policy to make sure it meets the 7-pay test.
The second instance is when a policy incurs a material change, such as a reduction to the death benefit, which may or may not cause the policy to MEC.
Don't Lose Sleep Over It
For those of you reading this and wondering if you are in trouble, rest assured that it's not something to lose sleep over these days.
Your insurance company typically performs MEC tests monthly on their policies, so you don't have to worry about accidentally triggering the qualification and not being notified. You will get a warning.
And even if your policy premiums exceed the 7-pay test, the government gives your insurer 60 days notice to return the overage to you.
All that to say, it's unlikely you'll need to get out your calculator and do some heavy math calculations. Your insurer is doing the math for you.
For peace of mind, you can always call your agent and ask them what the max-pay is for the year. If your max pay is 20k in premiums annually, and you're paying 1k per month, you'll know that you're well within the limits.
What if My Policy MECs?
So now we know how the MEC came into existence and why. We also know how a life insurance policy will be considered a MEC. Now let's talk about what changes will happen to your policy if it becomes a MEC.
One of the key benefits of the permanent life insurance policy, is that the cash value grows tax deferred and withdrawals are taken out on a First In – First Out (FIFO) basis. Which means that you can take out withdrawals tax free up to the cash value contributions you have paid in premiums.
But note that…
There are some cons of a MEC that you will want to avoid if your policy is not currently considered a Modified Endowment Contract.
If your policy becomes a MEC, this advantage (FIFO) goes away and the policy is treated like a typical retirement vehicle, such as a non qualified annuity.
Withdrawals will be Last In – First Out (LIFO), which means that the distributions will come from the interest on your cash value first, and will therefore be taxed as regular income (typically higher because it's investment income).
In addition, the MEC withdrawals for those that are under 59.5 years of age, are subject to a 10% penalty, just like other distributions from retirement vehicles such as an IRA, 401(k) or a Qualified Annuity contract. 
And finally, policy loans from the cash value are treated as ordinary income, so MEC loans may be subject to income tax as well.
Benefits of a Modified Endowment Contract
Single premium life insurance would be considered a Modified Endowment Contract. There are times when choosing single premium life insurance is the best way to go.
That is why for some investors, it can be a great tool and just what their portfolio needed. Remember, that even though a MEC loses it's tax advantages prior to the death benefit, it still maintains them post benefit. That means that the death benefit is still a life insurance benefit, and is therefore tax exempt.
And just like other life insurance benefits it has advantages over other basic retirement vehicles. The death benefit from a MEC is free from probate for a named beneficiary, is incontestable and private.
Creditor Protection
And among other benefits it is protected from creditors in many states.
Another example when a MEC is the best route to take is when you want to leverage a large sum of money into an even larger death benefit.
Depending on your age and the health rate you qualify for, you can get better than 5-1 on your money.
So, for example, if you had $100,000 and you wanted to put it into a single premium policy, your death benefit would probably exceed $500,000, perhaps as high as $750,000.
A MEC provides liquidity. Although it is not always prudent due to taxation, the cash value in the MEC can be accessed a couple of different ways. You can withdraw cash from your MEC policy, take out a life insurance loan or surrender paid up additions for liquidity.
Finally, a couple more benefits of a MEC are that the death benefit on life insurance is tax free and the death benefit can be accelerated due to chronic illness, as a possible alternative or addition to long term care insurance.
These benefits make the MEC something that certain investors may choose to round out their portfolio. If they don't need access to the cash prior to death, the MEC is a great tool for an investor to use to provide a tax free death benefit for their loved ones after they're gone.
In Summary
In a nutshell, if your life insurance contract becomes a MEC, you'll lose all the life insurance policy tax benefits that are otherwise available prior to payment the death benefit. That is a ugly deal for many people that invested in a permanent life insurance policy.
And that is why every policy that is sold these days, is required to have an NAIC compliant illustration that outlines the years in which your policy is at risk for becoming a MEC.
And the illustration will also specify the 7-pay premium, which is the maximum amount you can pay in premiums each month without triggering the MEC. The 7-pay premium is helpful to determine the additional cash you can contribute to your cash value without triggering the MEC.
Insurance can be complicated, but it doesn't have to keep you up at night. Talk to an agent that you trust, that knows how to properly design a high cash value life insurance policy, and get advice that suits the needs of you and your family. The professionals at Insurance and Estate Strategies are here to help.
Thank you for reading our article discussing Modified Endowment Contracts. We value your feedback. Please leave any questions or comments below.