Penn Mutual is an excellent company and makes up the elite class of the best whole life insurance companies for cash value growth.  But, is it going to be the right insurance company for you? And that's the real question! And one that we hope you'll be better able to answer for yourself after reading I&E's complete review of Penn Mutual where we will discuss the company's history, ratings, products and benefits.
Review of Penn Mutual Life Insurance Company
It is important when looking for the best life insurance to familiarize yourself with the different companies before you make a long term commitment. If you can believe in the company and products it makes your journey to financial freedom and independence that much sweeter.
At I&E, we believe high cash value life insurance is one of the most advantageous, and most misunderstood, assets available. Yes, we said asset, because permanent life insurance is an asset.
After you have familiarized yourself with Penn Mutual, take a few more minutes and get familiar with our philosophy of money and how you can utilize life insurance and estate planning to build wealth and create a legacy.
About Penn Mutual
Penn Mutual is a leading dividend paying whole life insurance company that was founded in 1847.
Penn Mutual offers participating whole life insurance. In November of 2022, Penn Mutual Board of Trustees approved a $163 million life insurance dividend payment for 2023.
New Automated, Accelerated Experience
Penn Mutual is an innovator in the life insurance industry. Nowhere is that more evident that in the Company's latest move towards automated accelerated underwriting, which is a form of no exam life insurance.
Penn Mutual offers no medical testing required policies with approvals in as quick as 24 hours, in contrast the the industry average of around a month. The policy is available for individuals ages 20-65 with face amounts up to $7,500,000 (seven million-five hundred thousand).
According to Penn Mutual,
[The innovative new no exam required accelerated experience] has the automated intelligence to make key decisions and integrate with online tools and databases to quickly verify, authenticate and confirm, speeding decision making and approvals.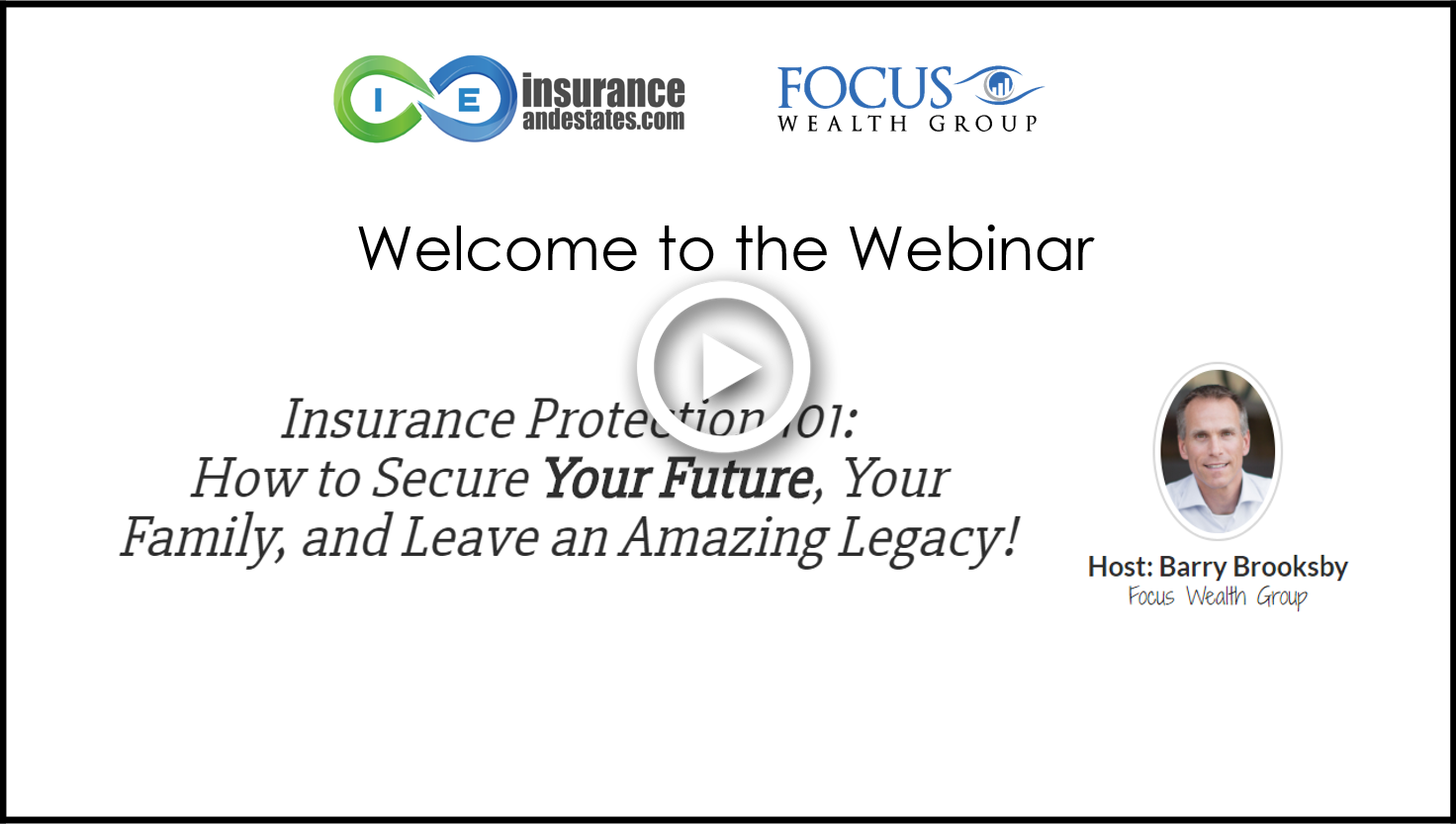 ---
2023 Penn Mutual Ratings
Penn Mutual is on solid financial footing as is evidenced by the following ratings, updated as of 2023:
A.M. Best rating A+ (Superior)
Moody's Investor Service Aa3 (Excellent)
Standard and Poor's A+ (Strong)
Fitch Ratings AA- (Very Strong)
Kroll Bond Rating Agency AA-
Comdex Ranking 92
Additionally, Penn Mutual Life Insurance Company has an A+ rating with the BBB, which speaks to the company's commitment to its customers.
Penn Mutual Products
Penn Mutual focuses on both annuities and life insurance.
Annuity Products
Fixed Annuities
Immediate Annuities
Variable Annuities
Life Insurance
Term Life Insurance
Whole Life Insurance
Universal Life Insurance
Variable Life Insurance
Joint or Survivorship
Penn Mutual Life Insurance
Although Penn Mutual focuses more on the permanent life insurance and the benefits therein, the company offers both term life and permanent life insurance.
Benefits of Term Life Insurance
Lower Initial Cost
Income Protection
Mortgage Protection
Conversion Option
Benefits of Permanent Life Insurance
There are many benefits of permanent life insurance in a diversified portfolio. Below are just some areas where permanent life insurance can provide extreme value.
Business Succession Planning
Buy Sell Agreements
Key Man Insurance
Estate Planning
Infinite Banking
Executive Bonus Plans
Deferred Compensation Plans
Retirement Planning
Wealth Building
Penn Mutual Life Insurance Policies
[Plans and Features]
Term Life Insurance
Term life insurance allows you to have a large guaranteed death benefit for a lower initial cost than permanent life insurance.
Penn Mutual offers 10, 15 and 20 year term lengths.
Penn Mutual's convertible term life insurance allows the insured to convert all or a portion of the policy to permanent coverage prior to the end of the term or age 70.
The advantage is that you can get a lot of coverage for a low cost while your income is lower, and then convert that coverage to a superior policy down the road once you become more established.
Permanent Life Insurance
Permanent life insurance, and whole life in particular, offers many lifelong benefits. One of the primary benefits is that under IRC Section 7702, cash value life insurance is offered many tax advantages.
Anytime the internal revenue code offers tax incentives it makes sense to utilize those tax incentives to the fullest.
Addition benefits of cash value life insurance:
Income tax free death benefit
Tax deferred cash value growth
Tax free life insurance loans
Tax free cash withdrawals up to basis
Guaranteed Whole Life
Whole life insurance lasts your entire life and offers specific guarantees, including a guaranteed death benefit, guaranteed cash accumulation and guaranteed level premiums.
Additional cash value growth is available through dividends. Although not guaranteed, Penn Mutual has paid dividends each year since the company was founded in 1847.
Dividends are valuable and can be used to:
Penn Mutual's Guaranteed Choice Whole Life offers many flexible options, such as ordinary whole life to age 100, as well as limited pay life insurance, such as 20 pay and paid-up at age 65.
Potential drawback?
Penn Mutual practices direct vs. non-direct recognition when calculating dividends if there is an outstanding policy loan. That means the policy loan reduces how much cash value the company recognizes. Your dividend amount is calculated using your total cash value.
As a result, the dividend received when there is an outstanding policy loan will may be less for direct recognition companies than those that practice non-direct recognition.
However, Penn Mutual does a great job here. Check out Penn Mutual's Dividend Interest and Loan Rates.
As you can see, in 2020 the dividend interest credit rate was 6.10% on non loaned and 4.35% on new policies. Also, policies with 11+ years are were credited 5% on the loaned value, making it basically a wash loan after year 11 thanks to Penn Mutual's preferred loan provision.
Chronic Illness Accelerated Benefit Rider
One of the biggest concerns people have as they age is how will they pay for long term care. And not just any long term care, but long term care in the home.
Most people prefer to remain in their home rather than a nursing home or assisted living facility. One of the more affordable options is life insurance with living benefits.
There are two types of accelerated benefit riders that can be added to permanent life insurance and used to help cover the costs associated with long term care: long term care rider and chronic illness rider.
Chronic Illness Rider
With a chronic illness rider, if you qualify for the benefit, you can access a portion of your death benefit in advance. It is considered a "living benefit" because you use it while you are living, unlike the death benefit that goes to your beneficiary when you die.
Penn Mutual's Chronic Illness Rider is automatically included in newly issued policies where eligible. If you qualify, you can receive a tax free income benefit (based on Internal Revenue Section 101(g)), which is an acceleration of your death benefit for tax purposes and generally not a taxable event.
To qualify for Penn Mutual's chronic illness accelerated benefit rider you must be unable to perform 2 of 6 activities of daily living, or have a severe cognitive impairment for a period of 90 consecutive days, and continuous care in an eligible facility or at home is expected to be required for the rest of your life.
Accessing the death benefit to pay for long term care costs decreases your death benefit, but it is a valuable resource to have, rather than tapping into your nest egg. You spouse and beneficiaries will thank you for your proactive planning.
Once you qualify for the income benefit, you can use the money for whatever you need. That includes in home care, home modifications, etc.
Typically, your daily income benefit is subject to the current IRS per diem maximum of $360 a day. You can receive income benefits monthly, quarterly, semi-annually or annually.
Another benefit of Penn Mutual's Chronic Illness Rider is that you can use it with either a level death benefit or increasing death benefit. So your policy death benefit can grow over time, increasing the amount of chronic illness income benefit you would have access to later in life.
Please note: California, Maryland and Washington have not yet approved the rider.
Additional Whole Life Insurance Riders
Accelerated death benefit – offers the option of taking a portion of the death benefit early if the insured is diagnosed as terminally ill.
Child's Term Insurance – term rider providing life insurance for children until age 23, at which point the policy can be converted to permanent coverage.
Chronic Illness Accelerated Benefit Rider – as mentioned above, the chronic illness rider offers tax free accelerated benefit if you are diagnosed as chronically ill.

Disability Waiver of Premium – Your premiums are waived if you are determined to be permanently disabled.

Guaranteed Purchase Option – option (7) to purchase additional coverage up to $100,000 with no evidence of insurability
Flexible Protection Agreement – Balances the death benefit with term life, offering a unique blend of whole life and term life.
Enhanced Permanent Paid Up Additions – Through the addition of extra premiums, this rider allows you to increase your cash value, potential dividends and death benefit based on the length of time you choose to implement this benefit.

Universal Life Insurance
Universal life insurance is permanent coverage that offers flexible premiums, guaranteed death benefit, and cash value growth. Penn Mutual offers four different universal life policies.
Accumulation Builder Select Indexed Universal Life and Accumulation Builder Advantage Indexed Universal Life and

Accumulation Builder Flex IUL



Indexed account to either the S&P 500 Index or the S&P Global Broad Market Index.
Provides an annual fixed interest rate that will never drop below 1%, despite negative return in the stock market.
Death benefit protection
Premium flexibility
Potential for strong cash value growth
Protection Guard Universal Life and Guaranteed Protection Universal Life
Primarily focused on providing a lifetime death benefit for a lower cost
Protection Universal Life (PUL)
Current assumption UL with a no-lapse guarantee up to age 100
Excellent Pricing vs the Competition
Cash Value Accumulation
Beginning in year 11, 0.25% Policy Value Enhancement
Available in all states, including New York
Survivorship Plus Indexed Universal Life
Second to die life insurance. Covers the lives of two people and the death benefit is paid upon the death of the surviving spouse or partner.
Provides lifetime coverage at a lower cost than insuring only one person
Provides cash value growth
Diversified Growth Variable Universal Life (VUL) & Diversified Advantage VUL



Variable life insurance provides policy cash value growth through separate investment options.
Lifetime Protection
Potential for high cash value accumulation
Flexible coverage and premium options
Greater upside potential/greater risk
Penn Mutual Life Insurance Review Conclusion
At I&E, we are big fans of this mutual company. It offers many excellent high cash value growth life insurance policies.
Further, the company has a long dividend history, even during the Great Depression and Great Recession.
So, if you are looking for permanent coverage from a solid mutual company, Penn Mutual is one of the best options in the marketplace.
Now will Penn Mutual Life Insurance be the "best" company for you?
We honestly don't know.  They could be.
In fact…
There's are really good chance the might be.
But… until we go over what your insurance goals are and until we understand how your health and lifestyle choices will fit into Penn Mutual's underwriting guidelines, we simply won't know if their going to be the "right" company for you.
And…
This is nothing against Penn Mutual.
You see, all the top rated life insurance companies are going to have their own underwriting guidelines some of which may make Penn Mutual a perfect fit, while at other times, it may mean that they are less competitive.
This is why…
We here at I&E work very hard to maintain relationships with dozens of highly rated life insurance companies, so that when it comes time to helping your find the best life insurance company for you, we won't have to rely on just one or two different options.
So, what are you waiting for?  Give us a call today and experience the I&E difference!