In the following review of MassMutual, we will address the pros and cons of the company, including its history, ratings, strengths, policies, and benefits, so you can get a clearer picture of why it consistently ranks as one of the best whole life insurance companies in the US.
Review of MassMutual Life Insurance
Although this review is primarily focused on MassMutual Whole Life Insurance, when reviewing any life insurance company it is important to get an idea of that company's history to see where they have come from and where they are going.
If you are a current policyholder and came here by way of a search for MassMutual contact information, you can go here to visit the company's contact us page.
About MassMutual
MassMutual is the marketing name of the MassMutual Financial Group, Massachusetts Mutual Life Insurance Company and its other affiliated companies. Some other MassMutual subsidiaries are Barings LLC, C.M. Life Insurance Company, MML Bay State Life Insurance Company, Haven Life, MML Investors Services, LLC, First Mercantile Trust Company and OppenheimerFunds, Inc.
The company was founded in 1851, so as of 2023, MassMutual has been around for 172 years. The company focuses on insurance and financial services, providing tools and resources for insurance, retirement, investment and planning, including a comprehensive suite for businesses.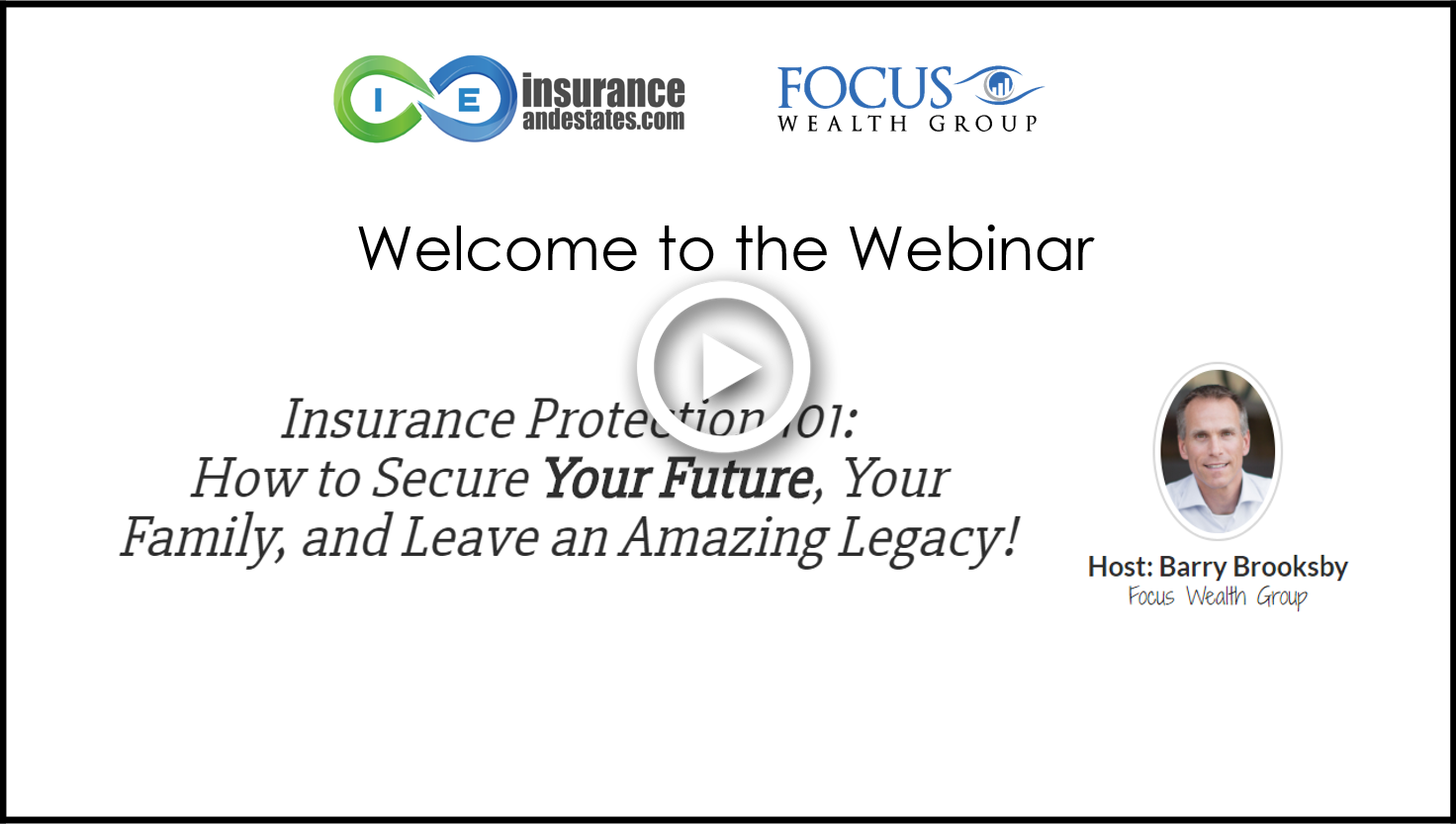 MassMutual Insurance Ratings
MassMutual has superb financial ratings. The company has a commitment to providing its policyholders with the utmost assurance in its continued performance and financial viability.
A.M. Best Company rating: A++ (Superior; top category of 15);
Fitch Ratings: AA+ (Very Strong; second category of 21);
Moody's Investors Service rating: Aa2 (Excellent; third category of 21);
Standard & Poor's rating: AA+ (Very Strong, second category of 21).
Comdex ranking: 98 (out of 100)

Ratings are for MassMutual (Springfield, MA 01111) and its subsidiaries, C.M. Life Insurance Company and MML Bay State Life Insurance Company (Enfield, CT 06082). Ratings are subject to change.
In addition, although not accredited with the BBB, Massachusetts Mutual Life Insurance Company has an A+ rating with the BBB.
Mass Mutual Insurance Products
Annuities
Disability Income Insurance
Life Insurance
Investments
Long Term Care Insurance
Group Life Insurance
Wealth Management and Trust Services
Our primary focus of this article is on MassMutual's life insurance, primarily its dividend paying whole life.
MassMutual Life Insurance Policies
No matter what side of the term life vs whole life insurance argument you are on, MassMutual has a policy for you.
That is one of the many benefits of MassMutual, the company's wide range of options and life insurance riders.
Life insurance is issued by Massachusetts Mutual Life Insurance Company.
MassMutual Whole Life Insurance
MassMutual whole life insurance is one of the best options in the marketplace.
Life insurance is an asset that allows the owner of the policy to do some pretty spectacular things.
Another benefit of whole life insurance is that you can put a seemingly unlimited amount of money into your policy, based on your policy's death benefit.
However, you need to be careful of overfunding whole life insurance and creating a Modified Endowment Contract.
You can avoid "MEC'ing" your policy by contacting Mass Mutual and confirming how much additional premiums you can pay into your policy without going over the allowed limited under IRC 7702A.
Let's take a look at some of the additional benefits of MassMutual's dividend paying whole life insurance.
Guaranteed Level Coverage
You whole life premium payments are locked in. As a result, you do not have to worry about paying higher premiums down the road.
And the younger you lock in the more affordable you coverage will be. It is also a great reason to consider whole life insurance for children.
Guaranteed Death Benefit
Your death benefit face amount is guaranteed. No matter how long you live your policy is guaranteed to pay out as long as any premium payments due are paid.
And with a properly designed permanent policy from MassMutual, your death benefit can grow over your lifetime so you beneficiary receives an ever increasing payout on your life insurance policy.
Guaranteed Cash Value Accumulation
Your policy cash value grows each year and will never decline in value due to stock market fluctuations.
Having a stable "home base" that offers a guaranteed year in and year out return is a great way to build wealth and avoid the headache and pain that comes from stock market corrections that can easily decimate your entire life savings.
Dividends
Although not guaranteed, MassMutual has paid participating policyowners life insurance dividends every year since 1869.
Dividends can be used for many things, including cash out, leaving with the company for interest, paying premiums, paying policy loans, or our favorite, purchasing paid up additions.
Purchasing paid up additions add to the cash value and death benefit. This allows for greater cash value, which in turn allows for greater dividend payments, which can be used to purchase more paid up additions, and on and on.
And your death benefit will continue to increase as you age, making it more and more valuable as you get closer to that inevitable day.
MassMutual's dividend payout is one of the best in the industry. In 2023, Mass Mutual's paid a total dividend payout to participating policyowners of $1.9 billion.
This is one of the highest dividends paid among participating whole life insurance companies and is the eighth consecutive year MassMutual has paid out $1.5 billion or more to policyowners.
The Different MassMutual Whole Life Policies to Choose From
You can choose to set your policy up as ordinary whole life insurance to age 100. However, depending on your goals, 10 pay whole life and 20 pay limited pay life insurance may offer some advantages to your traditional whole life policy.
One of the primary advantages to limited pay life insurance is that you no longer have to pay into your policy once the contracted payment duration has been met. However, with the use of certain riders, your policy cash value and death benefit will continue to grow each and every year. That way you don't have the financial commitment to pay your premium but your policy continues to work on your behalf.
MassMutual offers the following whole life insurance policy options:
Whole Life Legacy 10 Pay – lifetime coverage that is paid up in 10 years.
Whole Life Legacy 20 Pay – lifetime coverage that is paid up in 20 years.
Whole Life Legacy 100 – lifetime coverage that is paid up at age 100.
Whole Life Legacy 65 – lifetime coverage that is paid up at age 65.
Whole Life Legacy High Early Cash Value – life insurance coverage for life that is guaranteed paid up at age 85.
The HECV policy is designed for executives, such as key person insurance, with significantly higher early cash value than traditional whole life policies.
Which Mass Mutual whole life policy is best for me?
Determining which whole life insurance policy to choose depends on what your financial goals are.
For example, premiums due on Whole Life Legacy 10 Pay will be higher than on the Whole Life Legacy 100. So should you get the policy with the cheaper premiums?
Yes, the Whole Life Legacy to 100 is going to be a lower premium, but think about the long term.
With the Whole Life Legacy 10 Pay, in 10 years you will no longer need to make premium payments.
This can free your cash up (i.e. create cash flow) for use in other venture or allow you to purchase another policy if that happens to be the best option for you.
Another similar example is the Whole Life Legacy 65 policy, which allows you to be paid up at age 65.
Since age 65 is commonly the age of retirement, this policy allows you to have a paid up policy (that continues to build cash value and grow your death benefit) at age 65, when most people need to cut back on their expenses.
And since whole life offers excellent supplemental retirement income, you will have a paid up policy ready upon entering retirement.
Whole Life Insurance Riders
Paid Up Additions – A fantastic addition to any whole life policy is paid up additions or PUA. With paid up additions you can design your policy to allow additional paid up life insurance purchases.
Note, due to many tax advantages of permanent coverage, the government does not allow for an endless piling in of your money into your policy.
Instead, there is a limit to how much cash you can put into your policy at a given time so as to avoid creating a modified endowment contract or MEC.
But know that there are safeguards in place to protect the policyowner from overfunding their whole life insurance policy, such as the company alerting the policyholder if the policy is in danger of becoming a MEC.
Just make sure you pay attention to company correspondence if you think you might be flirting with that line!
Alternatively, you can work directly with your agent or MassMutual to find out how much additional premium you can contribute monthly or annually into your policy.
And unlike a 401K or IRA, your contribution limits are going to be a lot higher based on how large your policy's death benefit is. This is one method the wealthy use to store away as much money in a tax favored environment as possible.
Guaranteed Insurability – you can add a guaranteed insurability rider to your whole life policy in order to allow you to take out additional life insurance coverage with no proof of insurability at certain specified times.
This rider is highly recommended when considering life insurance for children.
It allows you or your child (or grandchild) to purchase additional life insurance down the road without having to answer any questions or take a medical exam.
There is really no better way to protect your or your child's future "insurability" than to add the guaranteed insurability rider to your policy.
Note, the benefits of this rider are only offered to to applicants 40 years and younger. The increased coverage maxes out at $1,000,000.
For insureds ages 24 and younger, there are 8 option dates where coverage can be added.
Alternatively, the insured may accelerate an option for marriage or becoming a parent.
Term Rider – adding a term rider to your policy allows for additional death benefit protection but with a lower cost than trying to get the same death benefit entirely with whole life insurance.
Additionally, a term rider can be used to design your policy for maximum high cash value growth.
Overtime the term rider will drop off as the whole life policy death benefit and cash value grow, more than compensating for the loss of the term life.
LTCAccess Rider – A great supplement to long term care policy, the LTCAcess rider allows you to accelerate a portion of your death benefit so you can pay for expenses from long term care covered under the rider, including both home and facility care.
Waiver of Premium Rider – Essential for anyone's disability protection plan, the rider will waive all premiums due for the coverage and any riders.
And your policy's cash value and death benefit will continue to grow as if the premiums were still being paid.
Accelerated Death Benefit Rider – If you are diagnosed terminally ill with 12 months or less to live you can use the ADB rider to access your death benefit early to use the cash however you choose.
MassMutual Whole Life Insurance Quotes
The following sample whole life insurance quotes are based on 40 year old male with a preferred best rate class. Rates are for example purposes and must be qualified for.
The illustration is based on Whole Life Legacy 10 Pay with Life Insurance Supplement Rider.
In the above whole life insurance quote illustration the policyowner wanted to pay $12,000 into the policy annually. He wanted high cash value growth vs a large initial death benefit.
As a result, we designed his cash value life insurance policy in such a way that the cash would accumulate quickly.
The policy is designed so that the premium paid is only a small fraction and the remaining contributions are paid up additions, via the life insurance supplement rider.
We mention this because the "whole life insurance is not a good investment" pundits make stupid generalizations about whole life, such as high commissions and low cash value growth.
In reality, depending on how the policy is designed, the commissions paid to the agent on a policy like this are very low in comparison to the total premium paid (generally around 25-40% of the total annual premium in year one).
In addition, the cash value growth is dynamic, and the guaranteed cash value equals the premiums paid into the policy in year 10, with the non guaranteed cash value between years 6 and 7.
And policies can be designed so cash value equals premium paid as soon as year four.
Benefits of Whole life insurance
There are many benefits of whole life insurance which we have addressed elsewhere. A few areas you should consider are:
Business Succession Planning
Executive Bonus Plans
Deferred Compensation Plans
Avoid Probate
Retirement Income
Wealth Building
Tax Benefits of Life Insurance
Before we venture into the specific policies available through Mass Mutual, we want to touch on the tax benefits and incentives associated with life insurance found in various parts of the internal revenue code, including IRC section 7702.
Income Tax Free Death Benefit
The life insurance death benefit is not taxable. If your estate receives the benefit of the life insurance and your estate exceeds the federal estate tax exemption amount then the estate can be taxed. However, life insurance death benefits are typically not taxable.
Tax Deferred Cash Value Growth
If you choose permanent life insurance that accumulates cash value, the cash value growth is tax deferred. If you take out cash via a withdrawal, the cash accumulation above your basis in the policy will be taxed. However, policy loans are income tax free.
MassMutual Term Life Insurance
MassMutual offers convertible term life insurance. Term life insurance protects the insured's life for a period of time, i.e. the term. Terms available range from 10 years up to 30 years.
Massmutual's latest term life coverage for 2020 is called Vantage Term.
Vantage Term
Vantage Term is a term life policy from MassMutual that is available in annual renewable term, or 10, 15, 20, 25 and 30 year term lengths.
Vantage term is convertible, allowing the owner to convert to permanent life insurance, including its Whole Life Legacy product.
The advantage of convertible term insurance is you can buy affordable term insurance and protect your future insurability.
Then, if you choose to convert the term policy to a permanent policy, there is no need to provide evidence of insurability.
That means you do not have to answer any health questions or take an exam.
And you have maximum flexibility since you can choose to convert all or a portion of the face amount.
Long Term Care Life Insurance Combination
MassMutual CareChoice One offers a single premium whole life insurance policy, combined with a long term care insurance rider.
CareChoice One is a long term care life insurance combination policy. The policy provides a lump sum death benefit, cash value accumulation, potential dividends and reimbursement for long term care costs.
One of the primary benefits of this Single Premium LTC Whole Life Policy is that after your initial premium, no more payments are due.
The policy uses a pool of benefits, initially based on your death benefit, and then it switches over to extended long term care coverage.
Dividends earned as a policyowner can be used to buy paid up additions, which will increase the death benefit, further increasing the LTC benefit pool.
You can further grow the LTC benefit pool by choosing an inflation protection rider, which grows your LTC benefit at a 5% compound rate annually.
MassMutual Long Term Care Insurance
As we age, the average length of care for health issues of older men and women is 2.5 years for men and 3.5 years for women. For those suffering from Alzheimer's disease, the average length of care is over 8 years.
What is needed is a long term care plan that protects your wealth, addition to providing services and features that offer peace of mind as you grow older.
For many, a hybrid policy is a great way to go because it covers life insurance and long term care, so either it pays out when you die or when you need help with long term care costs.
However, for anyone looking for the best long term care insurance, a stand alone policy may be the right choice.
SignatureCare
In addition to hybrid long term care life insurance, MassMutual offers one of the best long term care insurance policies under its SignatureCare product. The policy is a stand alone LTC insurance plan.
You can choose from two base policy options: Facility Services Only Plan and Facility Services and Home and Community Based Services plan. Around 75-80% of people prefer to remain at home, so the second LTC plan is generally the more desired one.
However, a cash indemnity benefit rider is available on the Facility Only Plan that pays you your daily benefit amount no matter your actual expenses.
Therefore, both the pros and cons of each long term care plan need to be weighted to determine which one is best for you.
You have the option of choosing lifetime premiums, a 10 year paid up option or a 20 year paid up option.
The long term care insurance rates will be higher on the 10 pay or 20 pay LTC policy. However, the benefit is no more premium payments are due once the policy has been paid up.
Eligibility to receive long term care insurance income benefits requires that in the past 12 months you have been diagnosed as being unable to perform 2 of 6 activities of daily living, which is expected to last at least 90 days.
Alternatively, you will be eligible if you are diagnosed with a severe cognitive impairment that requires supervision, as you may be a danger to yourself or not have the ability to take care of yourself.
Daily Benefit
You can choose your daily benefit amount, typically up to the IRS per diem limit, which for 2020 is $380 a day.
Before you can begin receiving your income benefit the elimination period must pass. You can choose from 0 days, 30, 60, 90 or 180 days.
Once the elimination period ends you can receive your income benefit for your benefit period.
Your benefit period is also chosen by you and can be for a maximum of your entire life.
An income protection rider is available which will grow your daily benefit amount by either 5% simple interest growth or 5% compound interest growth.
Some additional benefits included in the LTC policy or available as LTC riders are:
joint discounts if both you and your spouse get matching policies,
bed reservation,
respite care,
waiver of premium,
limited family caregiver benefit,
paid-up survivor benefit,
option personal care advisor and
optional care coordination.
Guaranteed Acceptance Life Insurance



Guaranteed acceptance life insurance from MassMutual is available for ages 50-75. No medical exam or health questions are required.
Guaranteed acceptance is final expense whole life insurance is used primarily to cover final expenses and burial costs for those who cannot qualify for ordinary life insurance.
As a result, the premiums are much higher than with a typical policy requiring a life insurance medical exam.
Some Additional Benefits of MassMutual Whole Life Insurance
Participating Mutual Life Insurance Company
Mass Mutual Life Insurance is a mutual life insurance company. A mutual insurance company is owned by the policyholders and has no shareholders.
Therefore, the company's allegiance is to the policyholders, rather thatn trying to maximize profits for shareholders, that can sometime lead to potential conflicts.
MassMutual's policyholders participate in the financial success of the company.
Participating members share in any annual dividends paid out by MassMutual to participating whole life insurance policyholders.
Excellent Client Interface
The company's website is very user friendly. Policyholders can login to the client portal and view up to date account information, including current cash value levels, the amount of cash value available to borrow against and your current policy death benefit payout amount (your whole life insurance death benefit grows over time).
Non-Direct Recognition
Mass Mutual Life Insurance Company offers both non-direct recognition and direct recognition. The non-direct recognition option is available on to policy loans with an adjustable interest rate.
Non-Direct recognition means that MassMutual continues to pay the same dividend and interest on the cash value in your policy, even if the cash is being used as collateral for a life insurance loan.
The benefit to non-direct recognition it is in the fact that your cash value is still accumulating interest and dividends, while simultaneously being used somewhere else. In essence, your money is being put to work two places at once.
Plus, it is very possible that the interest rate you are charged is lower than the rate your earn in your policy, plus dividends, resulting in positive arbitrage.
Please note, policies that choose the fixed rate loan option upon issue will be direct recognition loans. And in Arkansas, only the fixed loan interest rate will be available.
Latest News on MassMutual
In 2018, MassMutual launched a digital initiative with LifeScore 360. It allows a significant reductions in the application process and a substantial improvement in the ability to deliver rapid assessment of individual life insurance risk relative to current industry best practices.
We at I&E are hopeful that this move will help MassMutual move into the no exam whole life insurance market through the use of automated accelerated underwriting best practices in combination with LifeScore 360's cutting-edge data science techniques.
Mass Mutual Review Conclusion
As an industry leader and innovator, MassMutual sets a high standard that is tough to beat.
The company consistently delivers to its policyholders with excellent dividends and products.
With its high ratings and financial strength, MassMutual is poised to continue to stand out as one of the highest rated best life insurance companies in the U.S.
Have questions or would you like to see an illustration of MassMutual or of many other top cash value life insurance companies?
Please give us a call for a complimentary life insurance consultation and experience the I&E difference today!