At I&E, we believe it is never too early to start thinking about your child's future. One of the best ways you can help your child get ahead if by considering life insurance for your kids. In the following article we will provide an illustration of how a properly designed life insurance policy for children can offer many benefits you may have never considered.
How My Life Insurance Pays Me
Hello, my name is Sara Barrington.  I am 22 years old. I graduated college last spring and took some time over the summer to travel.  Last week I accepted a job offer within my field. I'm super excited to finally have a real job! Not just because I have bills to pay and a new car I want to buy, but because now I can afford to put more money into my Permanent Life Insurance policy.  
Crazy, I know.  I'm 22, why am I paying into Life Insurance right now? Well thankfully, my dad and his insurance agent Dave, taught me about how I can make money with my Life Insurance policy.  It's really simple, and the younger you are, the more money you can make!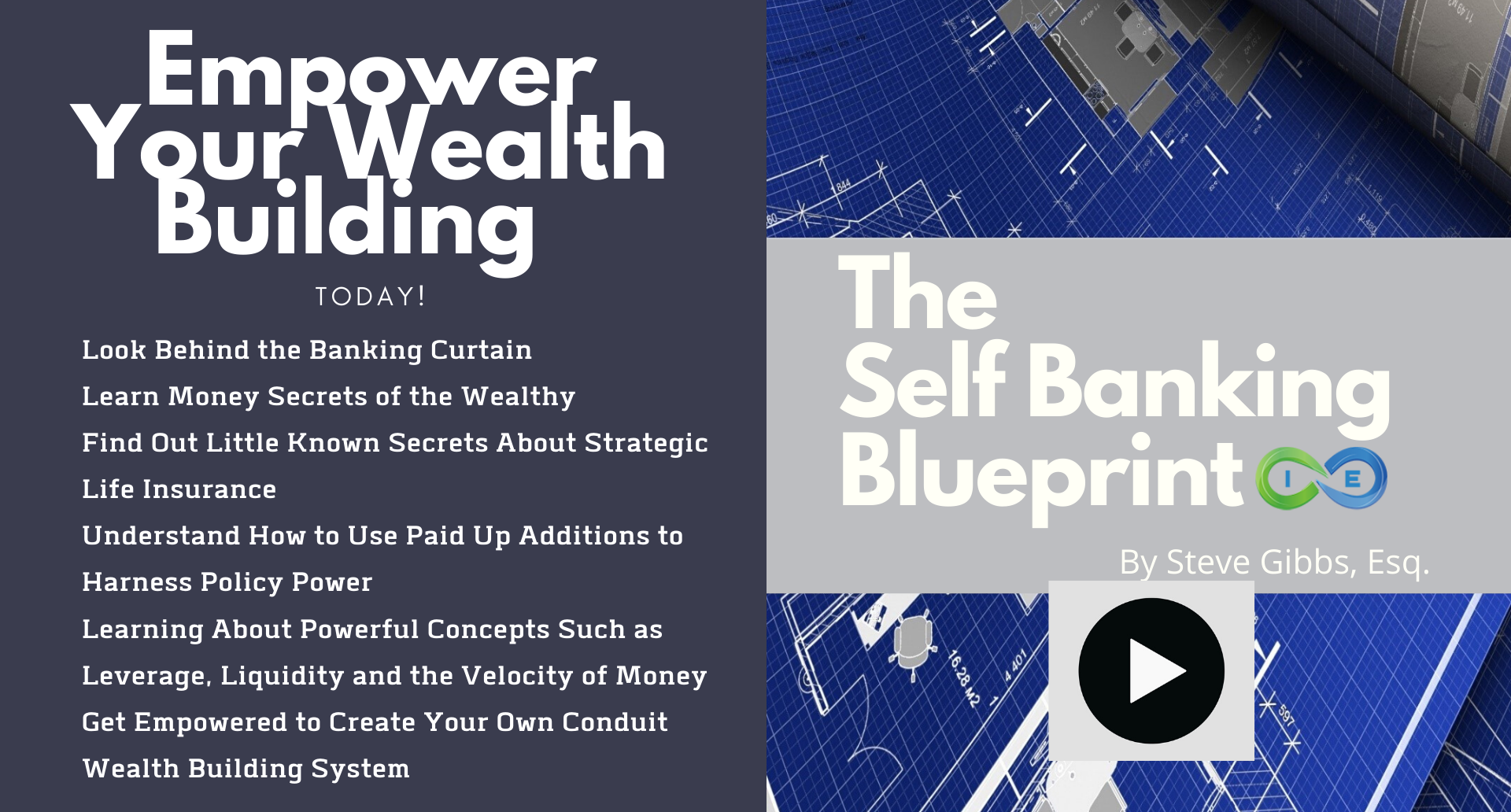 Strategic Self Banking Using Life Insurance



When I was 18, my dad sat me down and showed me the Life Insurance policy he took out on me when I was a eight.  He showed me how this policy was going to help pay for my college education. It did too, more than half of my four-year education came from the cash value in my policy that had accumulated throughout my childhood!  
He showed me how he'd use a portion of his Christmas bonus each year to purchase more whole life insurance which resulted in larger dividends being paid out year after year.
And these life insurance dividends would then purchase even more paid-up insurance, which helped increase my cash value and death benefit.

But you see, my dad wasn't buying the Insurance because he thought I was going to die soon and wanted to give me a huge funeral. It was the opposite. He wanted me to live and gave me my own strategic banking policy to fund my life!
Making Money from Life Insurance

Now that college is over and I'm living and working in the real world, I want to start saving to buy a house someday.  I'd like to have a huge beautiful wedding. My dad taught me how I can do this by building up my cash value in a permanent life insurance policy. 
You see, each year, instead of cashing out the dividends for my own personal use, I use them to buy paid-up additions, which grows my death benefit and helps me accumulate even more cash value next year.  
By the time I'm 30, I'll have over $300,000 in cash value accumulated that I can use for whatever I choose. After the initial funding period, my premium is now only $1,150 a year. In the next eight years I will have paid only $9,200 in premiums, but accrued more than $125,000 of money!
(Click to Enlarge)
Find the Right Insurance Product for your Needs
Here at InsuranceandEstates.com, we love to hear stories like Sara Barrington's. Creating a source for saving and financing her future is one of the smartest ways Sara's family could've prepared her for life's challenges.
Anyone can start a Permanent Life Insurance Policy and with just one quick click you can learn how. Click here to set an appointment with one of our financial advisors to discover the best life insurance policy for you, custom built for your specific needs and goals.
InsuranceandEstates.com Wants to be Your Guide
My name is Steve Gibbs and I'm the founder of InsuranceandEstates.com. I'm incredibly passionate about equipping families for the future.
Financial planning doesn't have to be complicated. With the right tools and commitment, you can rest easy in the knowledge that your future is financially secure.
Let the experts at Insurance and Estates show you how. Click here to set an appointment or give us a call at (877) 787-7558. We'd love to help you reach your financial goals.
Image Source: https://commons.wikimedia.org/wiki/File:20_Dollars_art3.jpg